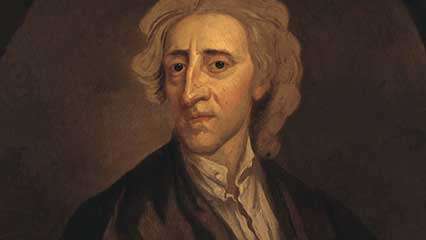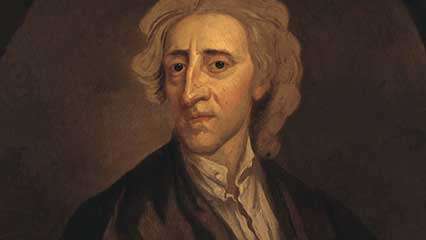 We are thrilled to have Megan Jones, a history teacher at The Pingry School in Martinsville, New Jersey, writing for us this weekend from the annual meeting of the American Historical Association in Chicago.  Here is her first dispatch.  –JF
I've been to a number of academic or educational conferences at this point, although not too many AHA conferences. The AHA was always something to be dreaded as a grad student, because attendance meant you were probably on the job market and had to contend with the "cattle call" of the job fair. I'm fortunate to be past that phase now, with a job as a history teacher at an independent secondary school. So now I feel more comfortable attending the AHA and truly taking advantage of the fact that one can hear about the state of a plethora of fields at this national conference. Also, as a high school teacher who currently only teaches surveys, I'm hoping that I can actually learn something about fields with which I have no/little knowledge. It's with that spirit that I came to Chicago and chose the panels I did and will attend.
This afternoon, I attended a roundtable entitled "Continuing Relevance of the Enlightenment," with Jennifer Pitts (Chicago), Holly Brewer (Maryland), Pamela Edwards (Yale), Jonathan Israel (Princeton), and James T. Kloppenberg (Harvard). Glad I did, because not only do I teach about the Enlightenment in some fashion in all of my American, European, or World history survey courses but I also have absolutely no knowledge about the historiography of the Enlightenment. The conversation that emerged from this roundtable was a good primer for me, who has not had the time to absorb the literature about the Enlightenment. One of the important through-lines that cropped up was the focus on religious beliefs and religious conflict as important context for the Enlightenment and for today.
Holly Brewer opened her remarks by stating that she is sympathetic to a number of criticisms that many currently have about the Enlightenment and its thinkers (namely about race and slavery), but that we should not "throw the baby out with the bathwater," to use the same cliché she did. [Note: Jamelle Bouie wrote a very good piece about the "dark side" of the Enlightenment for Slate in June, which I recommended to my colleagues in the summer and which Jonathan Israel also mentioned today as a good example of such criticism.] Brewer encouraged "subtlety and not simplicity" when it comes to discussions about the Enlightenment, and that we need to recognize that the past is complex and imperfect (as is the present, obviously). She discussed her research on John Locke and his analysis of St. Paul's letters, which garnered significant attention upon its publication. In Brewer's talk, she pointed out that Locke's analysis of St. Paul's commentary on governmental authority in Romans 13 and slavery in Ephesians 6 illustrated many of the major debates of the Enlightenment period. She connected this focus on religious criticism in the Enlightenment to the modern day by mentioning that the White House hosts Bible study sessions, and that former Attorney General Jeff Sessions cited Romans 13 at one of these gatherings. Apparently, President Donald J. Trump sees himself in Isaiah 45, with its focus on God's pledge to "subdue nations before him." [this is my chosen quote, I don't actually know what segment of Isaiah 45 Trump supposedly referenced]. Brewer's comments implied that historians today need to focus more on the religious aspects of the Enlightenment critique of society, given the effect of religious conflict and religious belief on society today (both in the United States and at the global level). In her view, the role of religion in shaping the Enlightenment epoch has been forgotten, but that facet is in fact very relevant to this particular contemporary context.
I wish Prof. Brewer had a chance to talk more so I could hear her expand upon her comments regarding religious context, in part because I'd like to hear her discuss the place of other religious beliefs in today's world versus that of the Enlightenment (in which writers critiqued Christianity, not other religions – that I know of). How does the struggle within Islam today affect our world differently than did the struggle within Christianity in the 16th and 17th centuries? Where does Islam, Judaism, Buddhism, Hinduism, or Confucianism in general fit into this picture? Is the Enlightenment relevant to adherents of these faiths, if it is a product of a majority Christian culture? I think yes, obviously, because the Enlightenment focus on reason and empiricism can be applied to anything – although we must remember that the movement itself was a product of its time and place. A product of a largely Christian Europe torn apart. So, perhaps, a movement that was a product of a particular time and place cannot have direct relevance to another time and place with an vastly different constituency….maybe it is not the context that is really relevant, but in fact the habits of mind that the Enlightenment encouraged.
I'll end with a comment that Prof. Israel made in response to an audience member's question about periodization of the Enlightenment. He pointed out that it was first an era, and then a process. We are still engaged with the process of implementing the ideals of the Enlightenment, namely equality. I'm all for that. And now, I have a better understanding of the Enlightenment and what many of the heavyweights have to say about it.
Thanks, Megan!