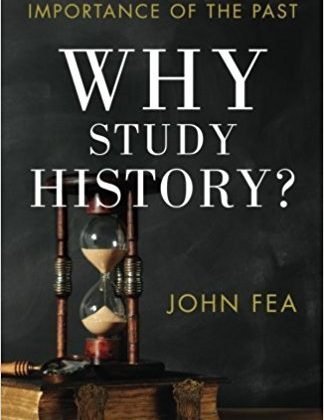 Some of you will remember my response to Elesha Coffman's blog post about Robert Orsi's recent plenary address at the biennial meeting of the Conference on Faith and History.  Here is a taste of that post:
Count me as one who is not convinced by this call to move away from or beyond empathy in the practice of history.  Don't get me wrong, I hope the Catholic sex abuse scandal will trigger "disgust" in all of my students, but a case like this is not the best test case for whether or not empathy is still useful in historical inquiry.  (Who wouldn't be disgusted by sexual abuse of children?).
There might be subjects we discuss in history class that might trigger disgust in only some of my students or only a few of them.  If we are studying the history of the culture wars, for example, some students might be disgusted that abortion ends the life of babies in the womb.  Others may be disgusted by the fact that pro-lifers do not respect the rights of women to control their own bodies.  When we let something like "disgust" drive our study of history, the history classroom turns into an ethics or moral philosophy classroom.  At my institution, students take a course in ethics with another professor who is trained in the field.  My responsibility is to teach them how to think historically–to walk in others shoes and try to understand the "foreign country" that is the past.  Of course ethicists and moral philosophers can talk about the past as well, but they don't talk about the past in the same way historians do.  (I should also add that my views here were born out of more than a decade–and eight years as a department chair–defending the place of history in the college curriculum and the larger society.  I have tried to argue that history as a discipline offers a way of thinking about the world that other disciplines do not).
The best historical works, and the best historical classes, are those that tell the story of the past in all its fullness–good and bad–and let the readers/students develop their ethical capacities through their engagement with it. See my colleague Jim LaGrand's excellent essay, "The Problems of Preaching Through History."
Yesterday, Wheaton College historian Karen Johnson entered the fray.  Here is a taste of her piece at The Anxious Bench:
Empathy, in short, helps us to see. I find, for instance, that students who might be resistant to talking about race in other contexts are willing to embrace the conversations in my history classroom because we are puzzling over sources together, trying to craft true stories about what happened. I'm not telling them they have to be disgusted, or that they are participating in a racialized society, or leading with theory. We discover how race has functioned in the past and how it functions today together because we've set aside judgment.
But there is room for disgust, if we, the historians, position ourselves rightly. And disgust, in many cases, is a right response because of the humanity involved. After all, we're not just disembodied observers or minds on a stick. We're human, with emotions, thoughts, and visceral responses. Further, Shanley is also a person, one who is made in the image of God and therefore meant to embody the goodness of God's kingdom, and also one who is depraved. To not respond to the evil he committed may be a form of condescension, because he could have known better, could have done better.
Coffman pondered historians' hesitation to judge: "Generations hence, our descendants will marvel at our blindness. Judge not, lest ye be judged." I think she's right. I'll speak for myself here (but does anyone see this in themselves?): I hesitate in part to judge not just because of my professional training but because I don't want to be judged. I don't think I'm that bad of a person, or embedded in that bad of a context.
But that perspective has a pretty weak understanding of sin. Because of the Fall, it's not a question of if we are missing the mark, but how we're missing the mark. Of course we're falling short today. Of course we're part of systemic sin. Why should historians in the future not name that sin? Why should we not name sin in the past — after we've done the hard work of contextualizing that sin, seeking to understand as best we can what happened, why, and the consequences? I take Orsi's argument that disgust rightly breaks down a good/bad distinction in religion, making us realize that one cannot separate the evil caused by religion from the good, as a reminder of the evil and the good within all people, institutions, and systems.
I have found that a helpful way to respond to the sin is with the spiritual discipline of lament, to talk with God about the suffering. (I've written about this here and in a forthcoming article in Fides et Historia.) Lament is political and not neutral; it names actions as evil, as hurtful, as suffering. But, as Soong-Chan Rah discusses in Prophetic Lament, it requires humility. It's also not just intellectual, but should involve all of who we are. When the prophet Jeremiah laments his people's sin and God's destruction of them, he situates himself (perhaps the only righteous man in Israel) as part of the people who have sinned.
I like Johnson's piece because it seems to give priority to understanding and empathy in the history classroom.  Lament, disgust, or any other emotion is fine, but I don't believe it is the primary goal of a history classroom.  This is the crux of my argument in Why Study History: Reflecting on the Importance of the Past.
If my students who study American history under my direction come to the end of a semester without a solid grasp of how white supremacy and slavery defined everyday life in the 19th-century South, I have failed them as a history professor.
Do I want my students to be disgusted with white slaveholders?  Of course.  Do I want my students to lament the sin of the South (and perhaps see their own sin in the process)?  Absolutely.  Do I want them to learn to love the dead?  Yes.  But if they do not end the semester feeling lament, disgust, joy, or love, but still have a solid grasp on how to think historically about the world (in terms of complexity, context, contingency, causation, and change over time), I have done my job as a history professor.