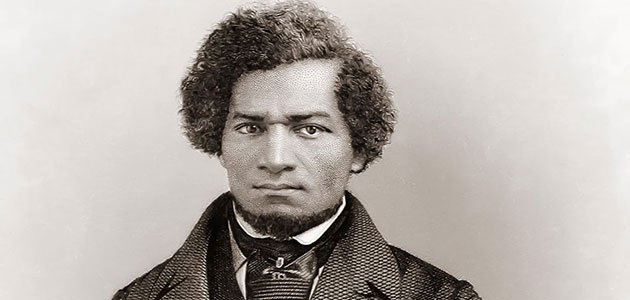 This is going to be good.  The forum will include posts by Brandon Byrd, Kenneth Morris, Neil Roberts, Manisha Sinha, David Blight, Leigh Fought, Christopher Bonner, and Noelle Trent.
Here is what you can expect:
Black Perspectives, the award-winning blog of the African American Intellectual History Society (AAIHS), is hosting an online forum on Frederick Douglass on the occasion of the 200th anniversary of his birth. Organized by Brandon R. Byrd (Vanderbilt University), the online forum uses the 200th anniversary of Douglass's birth as an opportunity to highlight commemorative, critical reflections, and assessments of Douglass's ideas and legacy. The forum will feature an interview with Kenneth B. Morris, the great-great-great grandson of Frederick Douglass (and the great-great-grandson of Booker T. Washington). It will also feature essays from Neil Roberts (Williams College); Manisha Sinha (University of Connecticut); David Blight (Yale University); Leigh Fought (Le Moyne College); Noelle Trent (National Civil Rights Museum); and Christopher Bonner (University of Maryland, College Park). The forum begins on Monday, November 26, 2018 and concludes on Friday, November 30, 2018.
During the week of the online forum, Black Perspectives will publish new blog posts every day at 5:30AM EST. Please follow Black Perspectives (@BlkPerspectives) and AAIHS (@AAIHS) on Twitter; like AAIHS on Facebook; or subscribe to our blog for updates. By subscribing to Black Perspectives, each new post will automatically be delivered to your inbox during the week of the forum.
Learn more here.