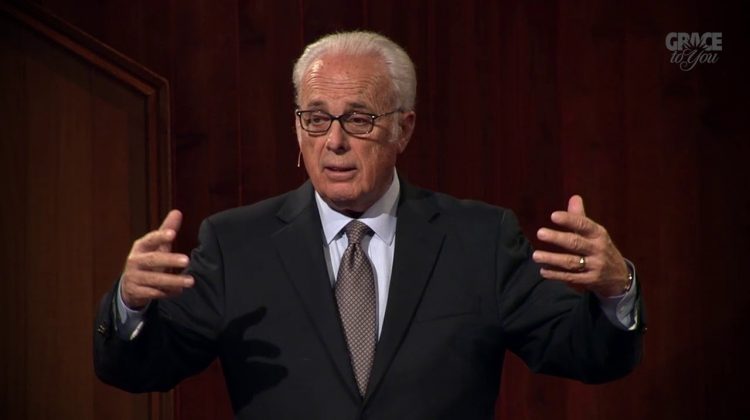 In case you haven't been following this, John MacArthur, a pastor of a large megachurch in California, has issued a "Statement on Social Justice and the Gospel."  Here is my summary of the statement:
The Bible is inerrant and intersectionality, radical feminism, and critical race theory are inconsistent with biblical teaching.
 All human beings are created in the image of God.  As a result, socioeconomic status, ethnicity, religion, or sex neither "negates or contributes" to an individual's worth.
Christians must pursue justice. Society is responsible for correcting injustices "imposed through cultural prejudice."  Christians cannot "live justly in the world under any principles other than the biblical standard of righteousness."
Obligations that do not "arise from God's commandments" cannot be "legitimately imposed on Christians as prescriptions for righteous living."
All human beings, regardless of age, ethnicity, race, or sex, are sinners in need of salvation.  This also applies to "systems" and "institutions."  People must repent of individual sins and "one's ethnicity" does not "establish a connection to any particular sin."
The pursuit of justice is important, but only a belief in the person and work of Jesus Christ, including his virgin birth, atoning death, and bodily resurrection, will save one's soul.
Those who embrace the Gospel are all equal before God regardless of "age, ethnicity, or sex.
The church should proclaim the Gospel, teach "sound doctrine," and administer the ordinances (baptism and the Lord's Supper).  It should not be involved in "political or social activism."
Marriage is between a man and a woman.  Homosexuality is sin.  Singleness is a "noble" calling.  "Gay Christian" is not a "legitimate biblical category."
Complementarianism.  God has "designed men and women with distinct traits and to fulfill distinct roles."
"Race" is not a "biblical category."  It is a "social construct that often has been used to classify groups of people in terms of inferiority and superiority." Christians should not segregate themselves into racial groups or regard "racial identity above, or even equal to, their identity in Christ."  Any teaching that "encourages racial groups to view themselves as privileged oppressors or entitled victims of oppression" is unbiblical.
Deficiencies in culture must be overcome "through conversion and the training of both mind and heart through biblical truth."
Racism is sin and must be condemned "by all who would honor the image of God in all people."   "Racial sin" can "subtly or overtly manifest itself as racial animosity or racial vainglory." "Systemic racism" is incompatible with evangelical belief.  Lectures on social issues (or activism aimed at reshaping the wider culture) are not as vital "to the life and health of the church as the preaching of the gospel and the exposition of the scriptures." Such lectures "inevitably lead to departures from the gospel."
I was actually surprised by just how much I agreed with in this statement.  (I expected to agree with none of it, but some of it is pretty good evangelical theology).
But the statement is also ignorant of the historic and current state of race-relations in the United States and the role that white men and women played in propagating racism.  It fails to show any empathy for people of color who lived through such discrimination.  (A reference to "weeping with those who weep" in the "race/ethnicity" section is little more than a throw-away line).  As one evangelical commentator noted, "this document could have been signed by the antebellum slaveowners."
The statement often reads like an early 20th-century fundamentalist critique of the Social Gospel.  It  assumes that the pursuing "a biblical standard of righteousness" has nothing to do with engaging social sins.
Michael Gerson has commented on MacArthur's statement in his recent Washington Post column.  Here is a taste:
By way of background, it seems that this statement was created in outraged response to another group of evangelicals — the Gospel Coalition — that held a conference on the 50th anniversary of Martin Luther King Jr.'s death. MacArthur clearly wants to paint the participants — including prominent pastors Tim Keller, Russell Moore, Thabiti Anyabwile and John Piper — as liberals at risk of heresy.
Where to start a response? First, there is the matter of judgment. MacArthur surveys the evangelical movement in 2018 — increasingly discredited by rank hypocrisy and close ties to an angry, ethno-nationalist political movement — and concludes that its main problem is too much … social justice. It is a sad case of complete spiritual blindness.
Second, there is a matter of history. Elsewhere MacArthur complains that evangelicals have a "newfound obsession" with social justice. This could only be claimed by someone who knows nothing of the evangelical story. In the 19th century, northern evangelicalism was generally viewed as inseparable from social activism. Evangelist Charles Finney insisted that "the loss of interest in benevolent enterprises" was usually evidence of a "backslidden heart." Among these enterprises Finney listed good government, temperance reform, the abolition of slavery and relief for the poor. "The Gospel," preached abolitionist Gilbert Haven in 1863, "is not confined to a repentance and faith that have no connection with social or civil duties. The Evangel of Christ is an all-embracing theme."
But most damaging is the MacArthur statement's position on racial matters. What could a group of largely white evangelicals, many of them southerners, possibly mean by criticizing "racial vainglory"? Is it vanity to praise the unbroken spirit of Africans in America during more than four centuries of vicious oppression, which was often blessed by elements of the Christian church? Is it vanity to recognize the redemptive role played by African-American Christianity in calling our nation to the highest ideals of its founding?
Read the rest of Gerson's column here.
Here are few more comments:
Thirteen men are listed as "initial signers" of the document.  Except for MacArthur, I do not recognize any of their names.  In fact, I hesitated to even write about this story.  It is a fringe element of evangelicalism.  I was surprised Gerson devoted a column to it.
At the time I am writing this, nearly 7000 people have signed this statement, most of them are men.
Back in the 1980s, MacArthur was a champion of something called "Lordship Salvation."  This was the idea that saving faith should be accompanied by the "saved" person making Jesus "the Lord of his or her life."  In other words, a true convert will manifest his or her newfound salvation in good works (presumably acts of social justice would be part of these "good works").  MacArthur was challenging the idea of so-called "cheap grace" or, more officially, "Free Grace Theology."  This was the idea, popularized by some professors at Dallas Theological Seminary, that a person was saved by believing in the Gospel alone.  In this view, one could accept Jesus as "Savior" without making him "Lord," or pursuing a life of discipleship.  Those who embrace Free Grace Theology believe that good works are essential to the Christian life, but only intellectual assent or belief will save one's soul from hell.  The defenders of this view taught that Lordship Salvation, as championed by MacArthur in a book titled The Gospel According to Jesus, was a form of "salvation by works."  So how does MacArthur reconcile his belief in "Lordship Salvation" with his rejection of social justice?  Isn't the pursuit of social justice part of pursuing a life of discipleship?  (Wow–I haven't thought about this stuff in a while!)