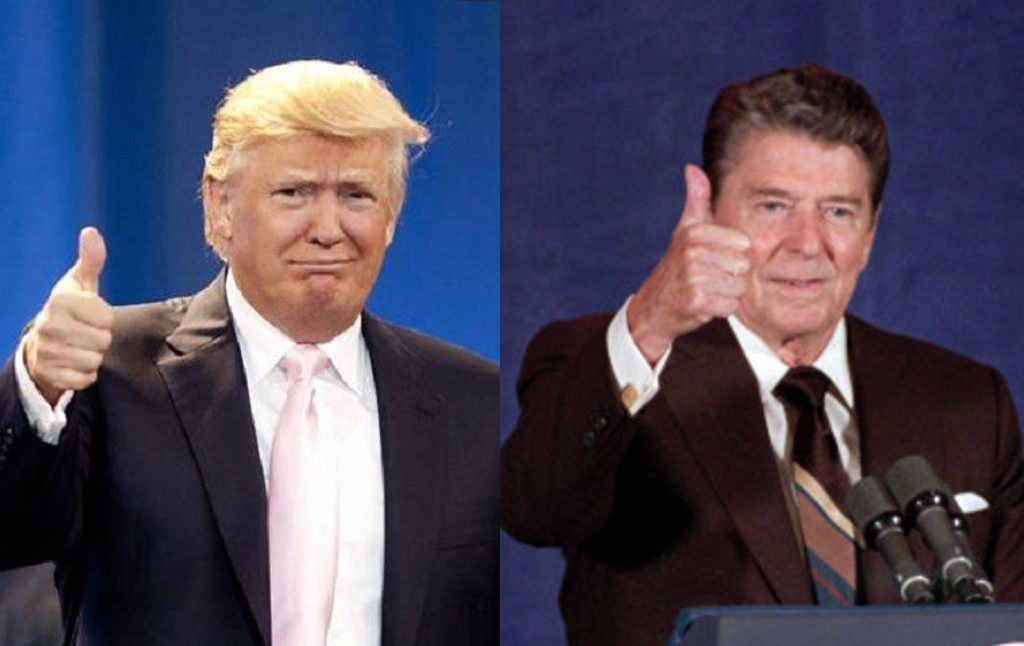 As I wrote about last week, Rev. Robert Jeffress, a leading court evangelical, recently said that Donald Trump's moral indiscretions and character problems are not unlike the moral indiscretions and character problems of Ronald Reagan.  Conservative evangelicals supported both presidents.
Tara Isabella Burton adds more to the conversation at Vox.  Here is a taste of her piece:
Days after the news broke that President Donald Trump's former lawyer Michael Cohen had audio of Trump discussing a payoff to a woman with whom he'd allegedly had an affair, one of Trump's top evangelical allies came to the president's defense — with an insult to former President Ronald Reagan. Robert Jeffress, the pastor at the megachurch First Baptist Dallas, told Fox News's Ed Henry that Trump's adultery made him no worse than Reagan.
"The reason we supported President Reagan was not because we were supporting womanizing or divorce," Jeffress told Henry. "We supported his policies. … We're not under any illusion that we were voting for an altar boy when we voted for President Trump. We knew about his past. And by the way, none of us has a perfect past. We voted for him because of his policies." (Reagan has never been publicly accused of being unfaithful to his second wife Nancy Reagan, but some biographers have said that he was something of a lothario in Hollywood during his years an actor and that he cheated on his first wife, Jane Wyman. In 1991, he was also accused of sexual assault by actress Selene Walters four decades prior.)
Read the rest here.
I am eager to hear from Christian Right folks.  Do Trump and Reagan belong in the same category when it comes to morality and character (or lack thereof)?