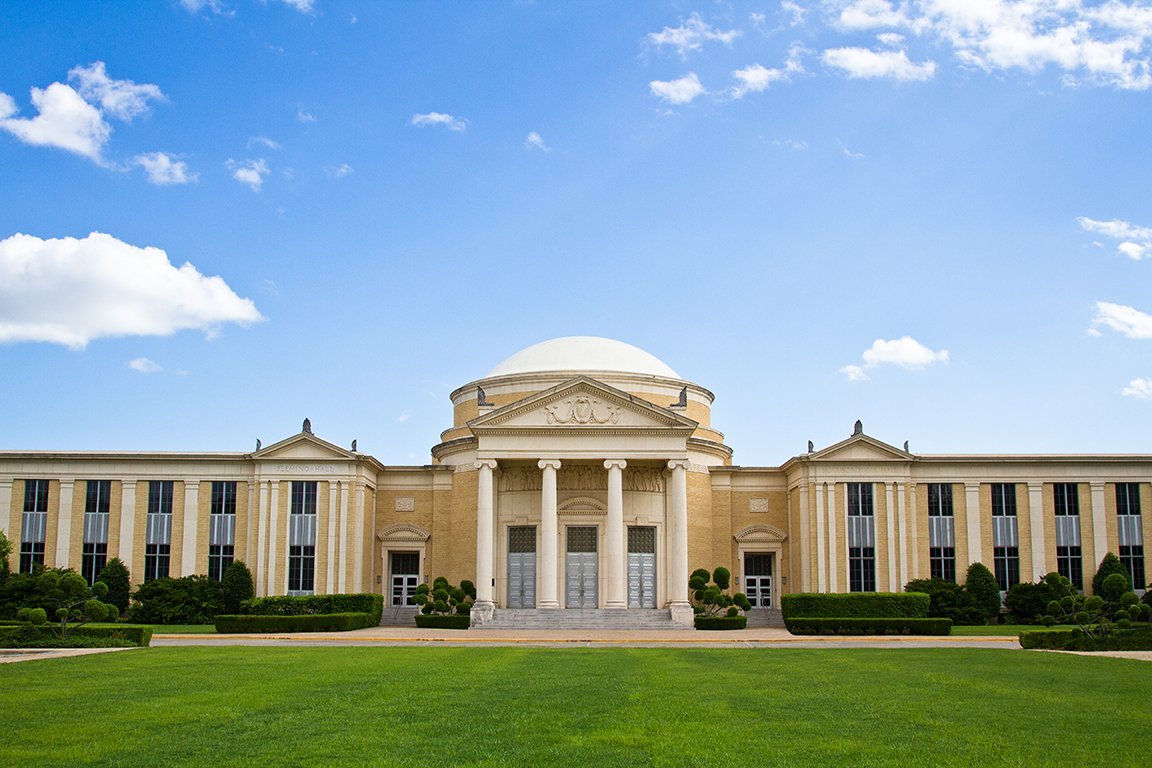 I had never heard of Wade Burleson until this whole Paige Patterson mess broke.  I find his commentary to have a degree of moral clarity that seems to be missing from the decisions of the members of the Southwestern Baptist Seminary Board of Trustees.  Southern Baptists should be embarrassed by the way the Board has handled Patterson's departure.
Here is a taste of Burleson's latest blog post:
Social media and the Southern Baptist Convention are in a firestorm over the decision by trustees at Southwestern Baptist Theological Seminary to elevate Dr. Paige Patterson to the position of President Emeritus, to continue paying him an annual salary, and to allow him to live on campus.
Christianity Today and others report Patterson Is Out, but those in the know remember that Dr. Russell Dilday, Dr. Ken Hemphill, and other former Presidents of SBC seminaries were never given such cushy treatment when they were "out."  I also guarantee you that every Southern Baptist pastor who's been told "You're out!" would love their church to define "out" the way the SWBTS trustees define it.
I scratch my head till it hurts trying to understand how President Paige Patterson can be exalted to President Emeritus just a couple of hours after a vote to terminate him as President of Southwestern Baptist Theological Seminary failed by just two votes (15-17). 
Then, of course, it hits me. 
The trustee board is stacked with Patterson loyalists who seem so blinded by their allegiance to a man, they can't see the serious sycophancy. Maybe the school's stained-glass windows stunt clear optics for the trustees charged to ensure Southwestern Baptist Theological Seminary takes no misteps.
Trustees almost fired Paige Patterson, then in the next breath they exalted him to President Emeritus. I'd say it's unwise, but in the name of every current SWBTS administrator that Paige Patterson will eventually throw under the bus for the imminent financial collapse of Southwestern, I'm compelled to say it's dangerous. There is hope for Southwestern Baptist Theological Seminary, but that requires the termination and removal of Paige Patterson from every position of leadership.
Read the rest here.
And now, if Burleson is right, it looks like Patterson tried to take boxes from the Southeastern Baptist Theological Seminary archive.  Patterson was the president of Southeastern when he allegedly tried to cover-up a rape on campus.  Here is Burleson:
Dr. Patterson left Southeastern in the summer of 2003,  not long after the meeting in President Patterson's office with the rape victim and three of Paige Patterson's proteges. Dr. Patterson left to become President of Southwestern Baptist Theological Seminary. 
When Dr. Patterson went to Fort Worth, Texas, he took a man named Chris Thompson with him. Chris was Dr. Patterson's Chief of Staff at Southeastern Baptist Theological Seminary. He's a Paige Patterson loyalist. Chris is now a Southern Baptist pastor in North Carolina. Chris was interviewed by the Religious News Service this week regarding Dr. Paige Patterson's removal promotion to President Emeritus.
"To retroactively punish him for remarks he made years ago is unfair," said Chris Thompson, a pastor and former chief of staff for Patterson during his 10 years as president of Southeastern Baptist Theological Seminary in Wake Forest, N.C."I don't know any pastor, or public speaker for that matter, who would ever want to be subject to someone pulling an audiotape from some archive and having to answer for those words 18 years later. Who's next, is really what my question would be."Well, Chris, I'll answer your question "Who's next?"
It's your turn.
(NOTE: I gave my personal cell number to Chris's secretary and asked that he return my phone call. I would not post till Saturday to give him time to call me. Chris did not return my call).
"(I am) not happy (to say the least) with your actions and methods of securing  boxes from the archives." Those are the words of Librarian Dr.  Shawn Madden in a letter to Dr. Paige Patterson after discovery the archives had been taken without permission from those responsible for them.
Shawn Madden provided me a copy of his letter. In addition, he sent me a copy of a letter written a few months after Patterson became President of SWBTS in July 2003. Dr. Madden gave me permission to publish it:
"Persons not associated with Southeastern entered our archives without informing myself nor my archivists and removed material that at that point was technically the possession of Southeastern Seminary and my responsibility for their security… My concern is that material from the President's office was removed, material that is the possession of this institution and not of an individual. What is generated by the President of this institution is owned by this institution and ought not to have been removed, especially in the dark of night." (Dr. Shawn Madden, a letter written in 2004)During the ensuing investigation, SEBTS Librarian Shawn C. Madden was told by Michael Lawson, who is currently the Chief of Security for SEBTS, that the archives were taken by Chris Thompson.
Yes, that Chris Thompson.
Dr. Michael Lawson informed Dr. Shawn Madden that Paige Patterson's Chief of Staff came to North Carolina from Fort Worth and "removed the material" in the dark of night when the school was closed.
Again, read the entire post here.  The plot thickens.  And who said archivists who collect primary sources and historians who interpret them are unimportant?