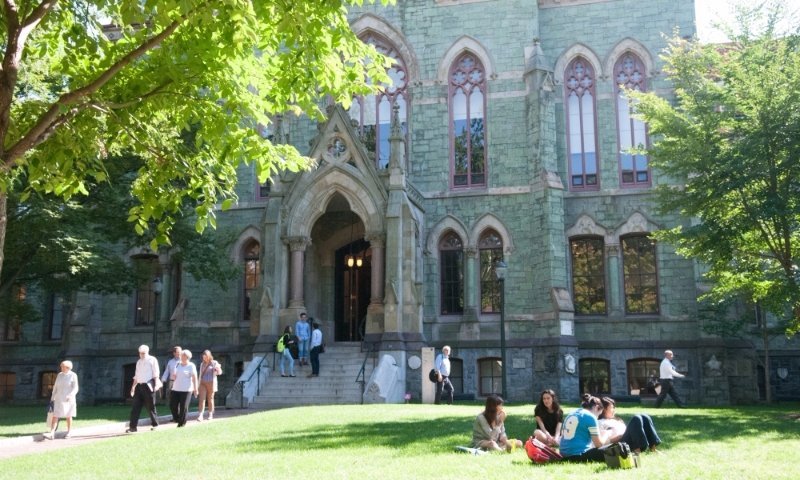 Students at the University of Pennsylvania have been exploring the university's connection to slavery through the Penn Slavery Project.  The Daily Pennsylvanian reports on how things are going.
Here is a taste of Giovanna Paz's piece, "New findings from Penn Slavery Project show how U. benefited financially from enslaved labor":
The students unearthed evidence that implicated several leading figures, such as Robert Smith, a prominent architect for the Academy and a slaveholder, as having substantial involvement in the slave trade. There is also significant evidence that the University had considerable knowledge of the connections, which included a campaign soliciting funds from a number of wealthy donors, many of whom owned slaves. 
Perhaps the most explicit evidence that Penn documented and was aware of connections to the slave trade involved Ebenezer Kinnersley, an early professor of the Academy who worked alongside Penn founder Benjamin Franklin. Kinnersley was reimbursed by the University from 1757 to 1770 for the work done by his enslaved person on campus.
"These funds are coming directly from people who are benefiting from the slave labor and the exploitation of enslaved bodies and the University was aware," College senior and PSP member Caitlin Doolittle said during the presentation. "None of this is happening in a vacuum. They are not ignorant to the fact that these people are slaveowners."
For two semesters, a group of undergraduate students has explored Penn's ties to the slavery and the slave trade. Throughout the process, the students used material from local, online, and University archives. 
Read the entire piece here.  Also check out this recent piece at The Progressive.