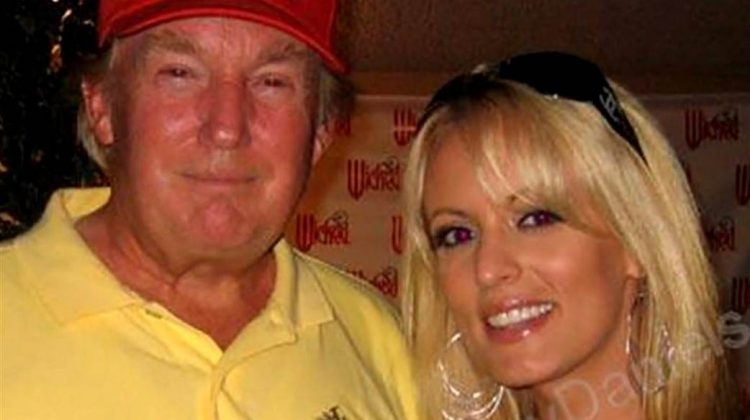 I have spent a lot of time at this blog challenging the idea, popular among conservative evangelicals, that we should elect candidates who promise to "restore" or "return" America to its supposedly Judeo-Christian roots.  I have been critical of politicians and others who want to "reclaim" a Christian golden age that may never existed in the first place.  Trump's phrase "Make America Great Again" is extremely problematic, both from a historical perspective and an ethical perspective.  We can't go back.  We may not want to go back.
Yet I sometimes find myself in agreement with conservative Christian cultural warriors when they talk about the coarsening of America culture.  I am thinking, for example, about the kinds of public discourse, violence, and sex that we tolerate on our television screens.  The bar for what is acceptable behavior in public has lowered significantly in recent decades.  Our kids are exposed to unhealthy images–on television, at the theater, at school, on their computers and phones, and on their video games– at a much earlier age than I was.  I don't think I am engaging in nostalgia here.  Anyone who has watched the culture develop over the course of the last couple of decades cannot miss this.  Even if you disagree with my use of words and phrases such as "unhealthy" or "acceptable behavior" or "coarsening" to describe these changes, you would still have to admit that things on this front have changed over time.  In my view, they have declined over time.
Let's take pornography.  I think a lot of people, whether religious or not, would agree that porn has a negative effect on American culture.  I am guessing that one does not have to be an evangelical Christian to conclude that pornography degrades women, destroys families, teaches young people (who are watching it in increasing numbers via the Internet) an unhealthy view of sex, and leads men to throw away their money.
As if it wasn't already easy enough to become addicted to porn, we now have a President of the United States who is in a legal battle over an adulterous affair he had with a porn star.  Stormy Daniels is everywhere.  Last weekend CNN reporters covered her stripping at a Florida men's club.  I imagine that her free porn videos online are going viral. I am sure Stormy has been a great boon for the industry.  Like it or not, she is now part of the political mainstream.  A porn star may have found her way onto the pages of American history textbooks.
I think there might be lessons here for two groups of people.
First, and perhaps most obvious, are the court evangelicals.  Frankly, I was appalled when Robert Jeffress, pastor of the First Baptist Church in Dallas, tweeted:
Tonight's historic announcement regarding North Korea is a direct result of President @realDonaldTrump's strong leadership and proves how irrelevant Stormy Daniels and Robert Mueller are to what really matters.

— Dr. Robert Jeffress (@robertjeffress) March 9, 2018
Stormy Daniels, a porn star, is "irrelevant?"  Trump's playboy lifestyle and strong connections to the porn industry have made a porn star a household name in America.  I am sure Jeffress has counseled people who are addicted to porn.  I am sure he knows about families that have been torn apart because of porn.  I am sure he knows about men who have squandered away their savings or ran up massive credit card debt on Internet porn sites.  How could a pastor say that Stormy Daniels is irrelevant?
I ask the same question of the other court evangelicals, especially Tony Perkins, the champion of "family values" who gave Trump a "mulligan" on his affair with Stormy Daniels.  Is Perkins's vision so narrow that he does not see the consequences of Trump's sin on the culture at large?  I thought guys like Perkins wanted to clean-up the culture, not give a pass to a guy who brought a porn star into the center of public life.
But I also have a word here for all of my secular friends who think that evangelicals are obsessed with sex.  Many secular liberals, especially folks on college campuses, will be quick to condemn Trump's relationship with a porn star.  I am glad to see that they have managed to find their moral footing on this issue.  But where have they been before Stormy Daniels came on the scene?  Why aren't they working with evangelicals to curb pornography?  Is there common ground here?  It seems that only the most extreme libertarian can look the other way when they encounter the negative effects that pornography has had on our social institutions.  Rarely does one hear a college professor talk about the coarsening of our culture.  Perhaps they do not want to be labeled Puritans or Fundamentalists.
Maybe it is time to talk once again about virtue–the kind of common morality that the founding fathers believed essential to the preservation of a healthy republic.  Whatever you think about the founders, their flaws, and their failure to live-up to many of their ideals, they did believe that the survival of a nation was impossible without at least some kind of moral core.  It is hard to play the identity politics card on this one.  The negative effects of porn impact people of all races and classes and both genders.
American citizens will have robust debates over issues such as abortion or the nature of marriage, but I hope that they can find common moral ground on something like pornography.
The fight against pornography was once a Christian Right issue. But if reform is going to happen on this front it will now need to be led by religious and non-religious anti-Trumpers.  The court evangelicals have lost all moral authority to speak on this issue.  The next time I hear a pro-Trump evangelical leader condemn porn I will respond this way.