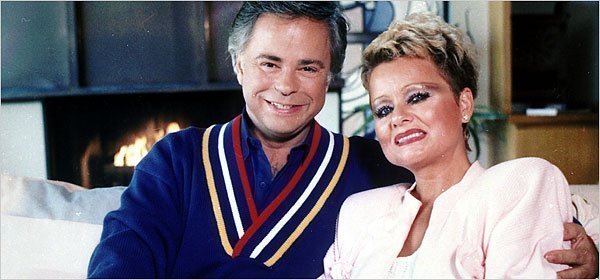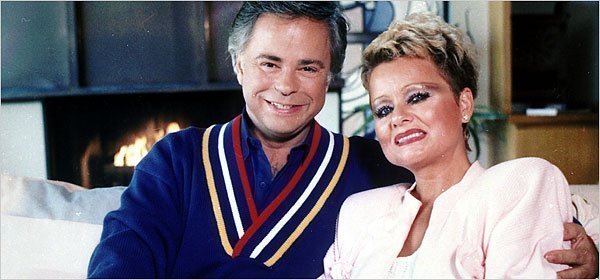 Check out Martyn Wendell Jones's piece at The Weekly Standard on the disgraced preachers.   The article is framed around John Wigger's recent book, PTL: The Rise and Fall of Jim and Tammy Faye Bakker's Evangelical Empire.
Here is a taste:
Following Bakker's conviction, Judge Robert "Maximum Bob" Potter sentenced him to 45 years in prison and a $500,000 fine. The sentence was reduced on appeal, and he was released on parole in 1994, having served about five years behind bars. During his sentence, Bakker has said, he spent a great deal of time trying to find his "real" self.
He remarried after he was released and found his way back into television in 2003. Based in Blue Eye, Missouri, his current ministry is called Morningside. Bakker hosts a talk show in an indoor complex that resembles Heritage USA; recently, Trump supporter and charismatic televangelist Paula White was on the show with her husband, Jonathan Cain, the keyboardist from Journey.
Bakker repudiated his prosperity preaching after he got out of prison, where he claims to have read the Bible in full for the first time. In its thornier passages, he has found a new theme for his ministry: the imminent apocalypse. Wigger visited tapings of Bakker's new show and describes an episode in which the second half of the two-hour broadcast was dedicated to selling giant buckets of freeze-dried survival food. A journalist for the Daily Mail who also visited the ministry reported that a year's supply of pancake mix with a 30-year shelf life costs $550. As Ronald Knox wrote in 1950, "enthusiasm is not yet dead in countries where they understand salesmanship."
Read the entire piece here.