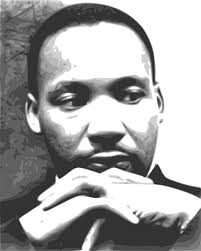 Check out Ruth Braunstein's piece at The Immanent Frame: "Good troublemakers."  It is an interesting piece on humility and the "prophetic voice."
She writes:
American history has been punctuated by the actions of modern prophets who have called society to account for its sins, which, they have argued, constituted a breach of Americans' covenant with God. Some of these men and women are remembered as cranks or retrograde theocrats, while others have been enshrined as champions of democracy and human rights. Yet even those who fall in the latter camp were often viewed in their time as crazies, troublemakers, and extremists, crying out in the wilderness, speaking truth to power, however unpopular it made them. They persisted because they believed they were called to do so—by God.
Confidence in one's convictions is necessary under such conditions. Yet this same moral righteousness can also lead people to stop listening to others, to become so confident they have all the answers that they become unwilling to admit they may be wrong. Even if these prophets privately harbored doubts about their calling, once they decided to "follow the prophets," as Nora put it, this involved playing a role. And performing prophecy means performing certainty.
Public performances of moral certainty (like many forms of protest, religious and otherwise) stand in tension with prevailing visions of how democratic citizens should interact with one another across their differences. These visions emphasize intellectual, orepistemic, humility, embodied in practices like public debate, deliberation, and negotiation, which convey an openness to the possibility that one could learn something new by listening to people whose views differ from one's own.
Today, as political arrogance, partisan polarization, and information tribalism threaten to engulf our public life, it is crucial that we recover the political skills, spaces, and practices that encourage greater humility. This is not only necessary to strengthen democracy; it can also be an effective strategy for achieving practical goals. Indeed, even many activists who are driven by strong moral convictions believe they can achieve more by being pragmatic rather than prophetic—they wish to "win and not just 'witness.'"
Read the rest here.