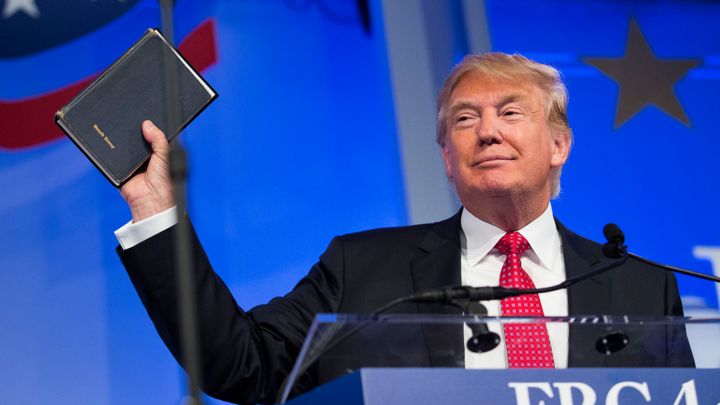 Last week Donald Trump told conservatives at the Values Voter Summit that he will end "attacks on Judeo-Christian values."  Over at the Pietist Schoolman, Chris Gehrz is curious about the origins of the phrase "Judeo-Christian."  (Some of you may recall that we have wondered about this as well).
Here is a taste of Gehrz's post:
On Friday, President Trump told participants in the Values Voter Summit that "We are stopping cold the attacks on Judeo-Christian values."
Now, critics found it hard to take the "Judeo" part seriously, given that Trump immediately followed that line with another version of his pledge to restore "Merry Christmas" instead of "Happy Holidays." And it's highly problematic for an American president to defend a religious label that doesn't describe almost 30% of the population. One wonders how Muslim, Buddhist, Hindu, and the fast-growing non-religious segments of the population feel about the president's commitment to "Judeo-Christian" values.
But as a historian, I'm also interested in the origin of that phrase. In his critique of Trump's speech, Rabbi Jeffrey Salkin argues that "Judeo-Christian" is a creation of the Cold War, "an elegant way of saying 'We are believers; the Russians aren't.'" (And "a bone that America threw to the Jews, letting us think that our religious faith was an equal partner in American life…. But, in fact, this was never the case.")
Read the rest here.