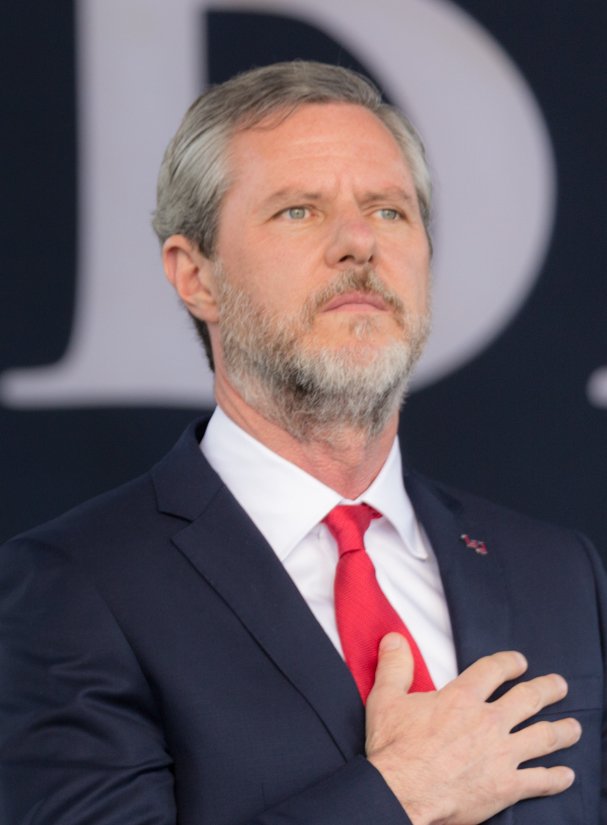 As far as I know, Brandon Ambrosino, a graduate of Liberty University, is not returning his diploma.  Instead, he is writing a scathing piece of long-form journalism at Politico that exposes some rather unseemly things about his alma mater.  If what Ambrosino has uncovered about Liberty's Miami hostel is true, Jerry Falwell Jr. has some explaining to do.
Here is a taste:
Inside the Falwells' hostel, the stench of general decay and cigarette smoke is overpowering. Walking to the lobby, Andy and I passed down narrow hallways as spatterings of people milled about, smoking, talking to each other, playing billiards, staring into their phones. There's an ashtray on every table—two at the red bar, above which shone a Miller Lite sign.
As we approached the reception desk, the older of the two men behind the counter cocked his eyebrow, as if to ask us what the hell we wanted. "We're checking in," Andy explained. "Oh," said the younger one, his burly biceps bulging out from his tank top. "Give us five minutes. You can go into the kitchen."
The kitchen was also what you might call the business center: Two computers lined a wall, next to which stood a bookcase with a Bible hidden on the second-to-bottom shelf, buried amid the kind of fiction your fourth-grade teacher might read at the beach. Across from the books was a wall display of Minicards advertising local entertainment and other venues for tourists and offering coupons for their business. One of them caught my eye: a closeup of a redhead with entirely too much eyeshadow, sporting a wide choker around her neck. Tootsie's Cabaret: 74,000 square feet of adult entertainment and FULL NUDITY.
I took a seat at a hightop, and tried to figure out the situation at the only other occupied table in the kitchen. A guy and girl were seated across from each other. The girl stared blankly at the guy, who was very angry at whomever he was on the phone with. I couldn't understand anything he said except a few shouted fucks.
Andy grimaced at the stench of the room. "I have to breathe through my mouth," he said quietly, before heading back to the lobby to check in. Minutes later, he returned holding two frayed towels and a folded pile of formerly white bedding. The employees had advised him that we should go to CVS and buy locks to keep our belongings secure while we slept. There'd been thefts, and management took pains to remind us that they weren't responsible for what happened to our stuff. "Seriously, Brandon, there's a Hyatt just up the street," Andy said.
We made the way to our room, climbing up a narrow green staircase and passing through a hallway straight out of a slasher film—long and narrow, with a dim light flickering at the end of it.
As soon as we unlocked the door, I smelled incense, which masked the unmistakable scent of marijuana. Two guys were conversing in Spanish, while another sat on a lower bunk fidgeting with his fishing rod. Everyone quickly, almost imperceptibly acknowledged us, and we returned the greeting. There were six bunks, two of which were reserved for us. Andy took one top bunk and I threw my stuff on the only other open top bunk, in the opposite corner of the room.
Read the rest here.
Ambrosino covers Liberty's possible IRS violations related to this hostel, the difficulty Liberty University graduates have in landing jobs, the school's heavy reliance on federal aid, and the quality of its online educational programs.