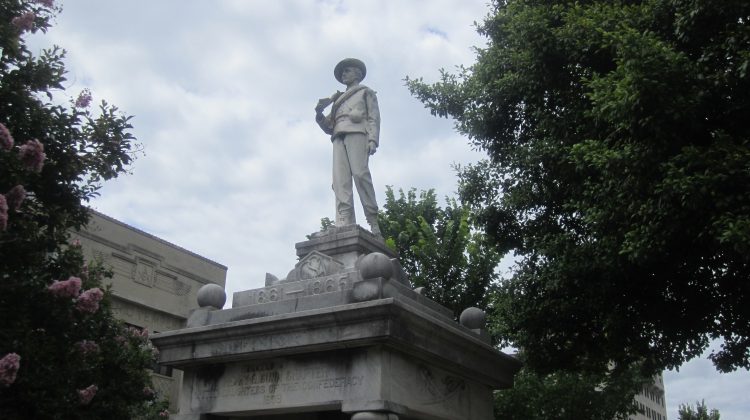 Over at Civil War Memory, Kevin Levin calls our attention to a timeline chronicling what he calls "The Long Retreats of Confederate Heritage."
Here is a taste:
I found this detailed timeline at a website called The Confederate Society of America. It is difficult to tell whether it is comprehensive, but it certainly will give you a sense of the scope of and pace at which Confederate iconography has been removed from public and private spaces around the country. This timeline was compiled by Dr. Arnold M. Huskins for an article titled, "The Eradication of a Region's Cultural and Heritage."
1970's: The Univ. of Georgia's "Dixie Redcoat Marching Band" drops the word "Dixie" from its name and discontinues playing the song which was played after the National Anthem; City of Atlanta, GA renames Forrest Street; University of Texas-Arlington drops its Rebel mascot
1990: NBNC-Texas asks Texas State Fair to discontinue the playing of Elvis Presley's American Trilogy because of its "Dixie" content
1991: City of Atlanta renames street named after Confederate Gen. John B. Gordon; NAACP passes resolution "abhorring the Confederate battle flag" and commits their legal resources to removal of the flag from all public properties.
Read the rest here.