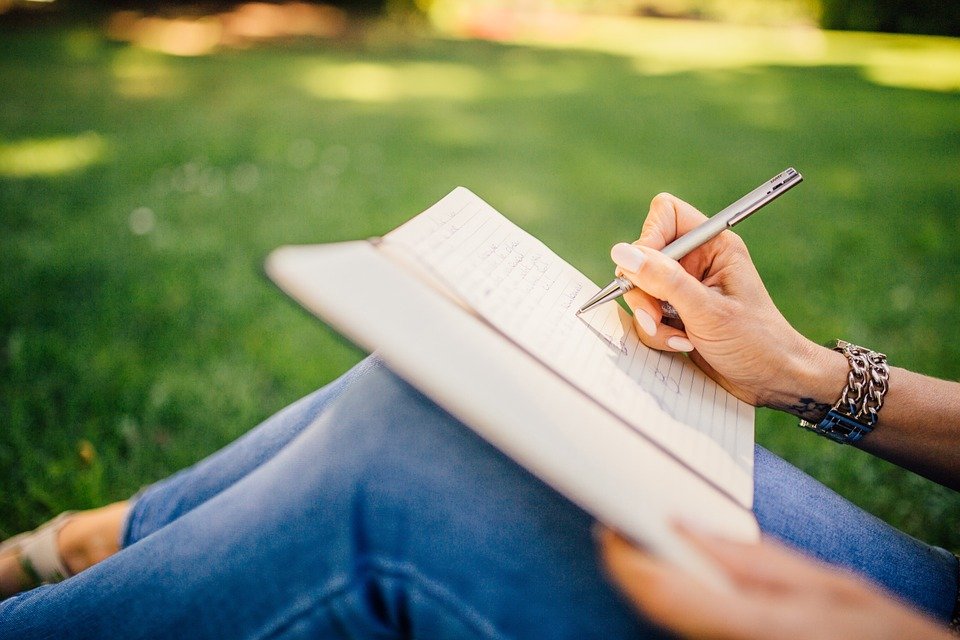 Benjamin Park, an early American historian who teaches at Sam Houston State University in Texas, has live-tweeted a great session from the annual meeting of the Society for Historians of the Early American Republic (SHEAR) on how to go about writing a second book.
For most academic historians, their first book is a revised version of their dissertation. Much of the research and writing for the first book is accomplished during graduate school. (Although revisions are always necessary for turning a dissertation into a book). Second books, however, are usually written under different circumstances.  Graduate students become faculty members and their lives change.  They have to prepare lectures, attend meetings, and, for some, take on the responsibilities of family life.  Writing that second book become a lot more difficult when one's attention is pulled in so many different directions.
The members of the panel:
Kathleen DuVal of UNC-Chapel Hill
Paul Erickson of the American Antiquarian Society
Timothy Mennell, University of Chicago Press
Tamara Plakins Thornton, University at Buffalo
Catherine Kelly, University of Oklahoma
As I read Ben's tweets I once again realized how different my career has been when compared to the traditional career trajectory (or at least the one that is considered normal among people who attend SHEAR) in the profession.
Here are some of Park's post
Overpacked room to listen to a round table on "How *Not* To Write Your Second Book." #SHEAR17 pic.twitter.com/tAC8Tr9FGz

— Benjamin Park (@BenjaminEPark) July 22, 2017
Duval: think of your second book as a job, because it needs to fit within your life. #SHEAR17

— Benjamin Park (@BenjaminEPark) July 22, 2017
Duval: try to carve out space for the second book, and don't let other tasks exceed their boundaries. Learn to say 'no.' #SHEAR17

— Benjamin Park (@BenjaminEPark) July 22, 2017
Don't overprep for classes, construct assignments that can be graded efficiently, be hawks with your time. #SHEAR17

— Benjamin Park (@BenjaminEPark) July 22, 2017
Next up: Paul Ericson on fellowship support. And wearing awesome jackets. #SHEAR17 pic.twitter.com/aUah0Qbir8

— Benjamin Park (@BenjaminEPark) July 22, 2017
PE: what is best way to apply for 2nd book fellowships? Do not let selection committees assume anything. #SHEAR17

— Benjamin Park (@BenjaminEPark) July 22, 2017
PE: committee is interdisciplinary, often outside your field. Have friends outside your discipline give you feedback. #SHEAR17

— Benjamin Park (@BenjaminEPark) July 22, 2017
PE: prove to the committee that you have the time to dedicate to the project. They don't want to think you'll be indexing 1st book. #SHEAR17

— Benjamin Park (@BenjaminEPark) July 22, 2017
PE: show a plan for the project. How much research is done? Drawn from first project? From scratch? Do you have a contract? #SHEAR17

— Benjamin Park (@BenjaminEPark) July 22, 2017
PE: show a plan for the project. How much research is done? Drawn from first project? From scratch? Do you have a contract? #SHEAR17

— Benjamin Park (@BenjaminEPark) July 22, 2017
Next up: Timothy Mennell from Chicago University Press. #SHEAR17

— Benjamin Park (@BenjaminEPark) July 22, 2017
TM: most young scholars dream of finishing dissertation, landing job, publish book, get tenure, then get trade press book. #SHEAR17 #YOLO

— Benjamin Park (@BenjaminEPark) July 22, 2017
TM: but the process does not happen in a vacuum. First book probably changes you. You cultivate new habits. #SHEAR17

— Benjamin Park (@BenjaminEPark) July 22, 2017
TM: writing for a "general public" in second book raises questions. What is the scope? Going narrow or broad? #SHEAR17

— Benjamin Park (@BenjaminEPark) July 22, 2017
TM: are you in a situation with skill to really write for general audience? Know their interests? It's a tough introspection. #SHEAR17

— Benjamin Park (@BenjaminEPark) July 22, 2017
Next up: Tamara Plankins from University of Buffalo. #SHEAR17

— Benjamin Park (@BenjaminEPark) July 22, 2017
TP: as someone who has moved from field to field in my books, let me tell you the ups and downs of that approach. #SHEAR17

— Benjamin Park (@BenjaminEPark) July 22, 2017
TP: a downside is you always feel insecure in this new field. You are intimidated by the experts. Can you ever master it? #SHEAR17

— Benjamin Park (@BenjaminEPark) July 22, 2017
TP: an upside is you feel like you are constantly learning more. You are expanding your knowledge and following curiosity. #SHEAR17

— Benjamin Park (@BenjaminEPark) July 22, 2017
TP: doesn't always help your professional reputation, because you are constantly going into new audiences. Always a newcomer. #SHEAR17

— Benjamin Park (@BenjaminEPark) July 22, 2017
Important question to ask: what can you *not* stop yourself from doing? Where do you get pleasure? That drives second book. #SHEAR17

— Benjamin Park (@BenjaminEPark) July 22, 2017
Final panelist: Catherine Kelly, the fabulous author and beloved editor of Journal of the Early Republic. #SHEAR17

— Benjamin Park (@BenjaminEPark) July 22, 2017
CK: we should learn to translate our work in language understandable to others. Fun anecdote of explaining research to chair. #SHEAR17

— Benjamin Park (@BenjaminEPark) July 22, 2017
CK: communicate to chairs, deans, and colleagues why you're taking new project. Have a narrative why you might delay promotion. #SHEAR17

— Benjamin Park (@BenjaminEPark) July 22, 2017
CK: it's okay to delay promotion. Be able to explain your projects in a long-term trajectory. #SHEAR17

— Benjamin Park (@BenjaminEPark) July 22, 2017
CK: prove that your project advances department's goals. That adds an investment. #SHEAR17

— Benjamin Park (@BenjaminEPark) July 22, 2017
Q from audience: how do you learn to write with narrative rather than argument? Duval: read New Yorker. Kelly: read short stories. #SHEAR17

— Benjamin Park (@BenjaminEPark) July 22, 2017
Plankins: read outside of history. Find your voice. And remember that narrative is not enough on its own–you won't be satisfied. #SHEAR17

— Benjamin Park (@BenjaminEPark) July 22, 2017
Erickson: also read books that you don't *want* to copy. That helps you as well. #SHEAR17

— Benjamin Park (@BenjaminEPark) July 22, 2017
Kelly: if you need to, get the "argument" portions out of your system by writing articles. Then get back to narrative. #SHEAR17

— Benjamin Park (@BenjaminEPark) July 22, 2017
Q: how do you know if it's a book and not an article? Mennell: well, I've read a lot of books that should have been articles. #SHEAR17

— Benjamin Park (@BenjaminEPark) July 22, 2017
Mennell: but to be serious, is your story/argument only understood in longer form? Does it require multiple chapters? #SHEAR17

— Benjamin Park (@BenjaminEPark) July 22, 2017
Audience comment: choose a project that fits your time, but don't try to fit your time to a project. #SHEAR17

— Benjamin Park (@BenjaminEPark) July 22, 2017
Kelly: find expert in field, bounce off ideas, and ask for advice. Ask them (or grad students!) for their comps lists. #SHEAR17

— Benjamin Park (@BenjaminEPark) July 22, 2017
.@wcaleb: don't be afraid to read self-help books on writing. They can actually help you learn how to write a compelling plot. #SHEAR17

— Benjamin Park (@BenjaminEPark) July 22, 2017
That's it for my live-tweeting. It was a fabulous session–lots of smart, concrete advice. Kudos to all involved. /fin #SHEAR17

— Benjamin Park (@BenjaminEPark) July 22, 2017