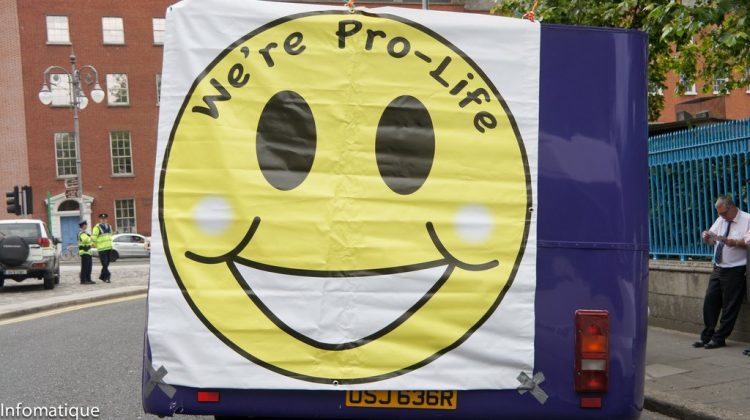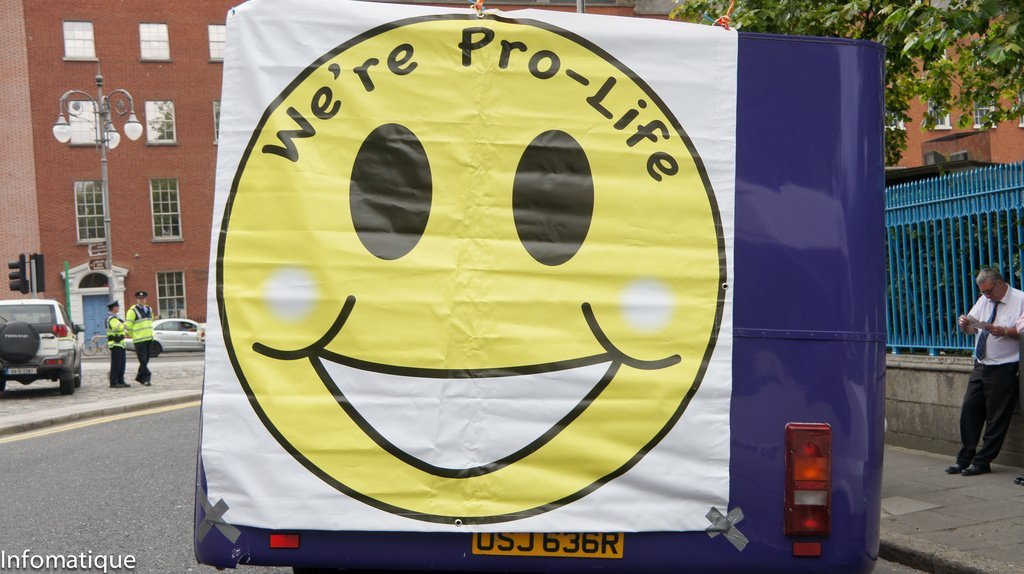 Katelyn Beaty is the former managing editor at Christianity Today and currently serves the magazine as an editor at large.  She is pro-life, anti-Trump, and anti-Trumpcare.
Over at VOX she explains her position.
Here is a taste:
As an evangelical who opposed Donald Trump's presidency, I should be used to a certain political homelessness by now. Most days I'm fine with it. I believe Christian faith is strongest when it transcends the talking points of Republicans and Democrats alike.
But on the topic of abortion, the homelessness comes as an existential crisis — and tempts me to check out of politics entirely.
I oppose abortion because it contradicts the Christian teaching that every life is sacred. Whatever life exists in the womb in its earliest forms, abortion certainly ends it. I believe that a life before birth is self-evidently a life and does not become one only after a woman chooses to call it her child.
But I also believe that abortion is a symptom of — not a solution to — a culture that profoundly disregards women. So I am keenly interested in cultural and political solutions that honor women's choices while also honoring the dignity of unborn persons. With enough goodwill on either side of the political aisle, I believe we can ensure that every child who comes into the world is welcomed and flourishes long after birth.
But given the deep polarization of US politics, I have lost hope that either party's leaders want common ground on this topic. Not that long ago, pro-life voices were found on both sides of the political aisle. (Pre–Roe v. Wade, most pro-life activists were political liberals, and Republicans were slightly more likely than Democrats to favor abortion rights.) Despite wildly different views on the free market or the role of federal government, House and Senate leaders could come together to find compromises, such as restricting taxpayer funding for abortions (1976) or banning late-term abortions (2003).
And she concludes:
This is the opportunity before Republican leaders in their moment of power. It is also the growth edge of the pro-life movement in America. Protecting unborn life must mean more than defunding Planned Parenthood and overturning Roe v. Wade. Protecting unborn life must at root mean putting our money where our mouth is: enacting programs and policies that make it easier for millions of women to choose life, from pre- and postnatal care to delivery to high-quality child care and education and beyond.
At the very least, for the AHCA drafters this would mean keeping pregnancy, maternity, and newborn care coverage mandatory; retaining Medicaid expansion; and diverting the money that would have gone to Planned Parenthood to federally qualified community health centers. (I have ethicist Charles Camosy to thank for these suggestions.) Beyond the scope of health care, it could also mean federally backed parental leave, a child allowance, and more robust financial assistance through SNAP, TANF, and the WIC nutrition program.
These solutions are ones many Democrats could get behind in theory — but only if the party welcomes pro-life leaders and resists overalignment with far-left abortion rights groups. Likewise, Republicans must also be willing to expand federal funding when unborn life is on the line, acknowledging that the countries with the lowest abortion rates also, not incidentally, have the lowest rates of child poverty owing to strong federal support programs.
It's not enough to be against abortion. I am for life that includes but also extends beyond the moment of birth. I believe the pro-child versus pro-woman dichotomy is a false one unduly perpetuated by both extremes of the abortion debate. And I am waiting for politicians on both sides of the aisle to find political solutions that appeal to a wide swath of Americans.
Until then, I am tempted to check out of politics over disillusionment that Democrats or Republicans care about protecting vulnerable members of society. When partisanship reigns, real political solutions die. And when politics is reduced to winning, then many Americans lose — and are left to find the common ground previously abandoned by our country's leaders.
Read the entire piece here.  Thanks, Katelyn. Keep writing!