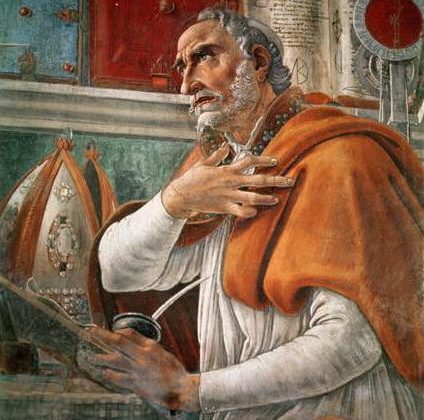 From Why Study History?: Reflecting on the Importance of the Past
History is not only a discipline in the academic sense in which philosophy or literary criticism or sociology are disciplines.  It is also a discipline in the sense that it requires patterns of behavior, such as the denial of the self, that are necessary in order to meet the "other" in a hospitable way.  Doing history is not unlike the kind of "disciplines" we employ in our spiritual lives–disciplines that take the focus off of us and put it on God or others.  As historian Beth Barton Schweiger writes, "The discipline of history can be a means of grace in the life of the historian.  The writing of history, rightly done, can challenge and change the historian."  For generations, historians have seen the pursuit of objectivity–the need to cast aside personal bias in order to tell a story about the past that is as accurate as possible–as an effort of the will.  Historian Thomas Haskell, a noted authority on the subject of historical interpretation, writes:
The very possibility of historical scholarship as an enterprise distinct from propaganda requires of its practitioners that vital minimum of ascetic discipline that enables a person to do such things as abandon wishful thinking, assimilate bad news, discard pleasing interpretations that cannot pass elementary tests of evidence and logic, and most important of all, suspend or bracket one's own perceptions long enough to enter sympathetically into the alien and possibly repugnant perspectives of rival thinkers….Fairness and honesty are qualities we can rightfully demand of human being, and those qualities require a very substantial measure of self-overcoming…Objectivity is not something entirely distinct from detachment, fairness, and honesty, but is the product of extending and elaborating these priceless and fundamentally ascetic virtues.
While Christian historians need willpower as well, we can also rely on prayer, the Holy Spirit's power, and other spiritual practices in order to pursue the kind of self-denial, hospitality, charity, and humility needed to engage the past in a proper way and be open to the possibility of it transforming us.  How often do we pray over our scholarly historical work?  And I don't mean a prayer for help in getting the paper done on time or a prayer that we keep our sanity amid the heavy workload.  I mean a prayer that the Lord would use our study of the past in all its fullness to change us.  Similarly, when we uncover sinful behavior in the past, it should cause us to examine our own imperfect lives.  It might even lead to prayers of confession.  When we are open to using the past as a mirror that forces us to come to grips with our own flaws, we relieve ourselves of the "humanly inescapable desire to judge, and ultimately to be the judge, to be the author of our own story, to be God." The practice of confession draws us closer to God and others, but it also enables us to be more effective historians–scholars and students who are better able to understand and tell the stories of people who live in the "foreign country" of the past.
I have posted above my desk (in the office where I do most of my historical work) a "prayer before study" written by the Catholic scholastic Thomas Aquinas.  Though I am not always as consistent as I would like to be, I try to pray it whenever I sit down to write or conduct research into the past.  I have even brought it with me when I visit archives.  Though the prayer is not specifically geared toward historians, I often make adaptations to fit the particular historical task at hand.  Praying this prayer settled me in my work and decenters me.  It is a reminder that God is with me, helping me to get out of the way so that I can listen more attentively to the voices from the past that I will be encountering that day.
When we see our work as a historians as a spiritual exercise, we also find that we grow in wisdom.  An encounter with the strangeness and diversity of the past, or even a part of the past that we might find familiar, will force us to come to grips with new ways of thinking and looking at the world.  This kind of encounter, as theologian Charles Mathewes describes it in the context of civic engagement in contemporary life, "brings us repeatedly against the stubborn, bare there-ness of the people we meet in public life; it teaches us again and again the terrible lesson that there are other people, other ideals, other points of view that we can see and appreciate, even if we cannot inhabit them and remain ourselves."  We do not have to agree with every idea we encounter in the past. Sometimes we cannot "inhabit" an idea and still "remain ourselves."  But education–to be led outward–does require a degree of risk.  As historian and educator Mark Schwehn writes, we must "be willing to give up what we think we know for what is true."  Without taking a risk, without being open to transformation, genuine education cannot happen. A history education, like education in most of the humanities-based disciplines, can be painful because it requires self-denial and a "willingness to surrender ourselves for the sake of a better opinion."  But wisdom, "is the discernment of when it is reasonable to do so."
I often tell my students that when their study of the past exposes them to a new way of thinking, they need to grapple intellectually with such an idea to the point of losing sleep. (After all, college students don't sleep, right?).  They need to discern whether or not they can incorporate this new idea into their way of viewing the world.  Or perhaps they need to change their way of viewing the world in order to accommodate an idea that they believe to be true.  This kind of wisdom requires prayer and spiritual discipline.  It also requires community.  This might mean conversations–with roommates, friends, classmates, family, professors, and pastors–about whether the idea is worthy of embrace.  Christians who study the past must be prudent.  They must be slow to speak and quick to listen to the people they meet in the past.  And they must seek wisdom.