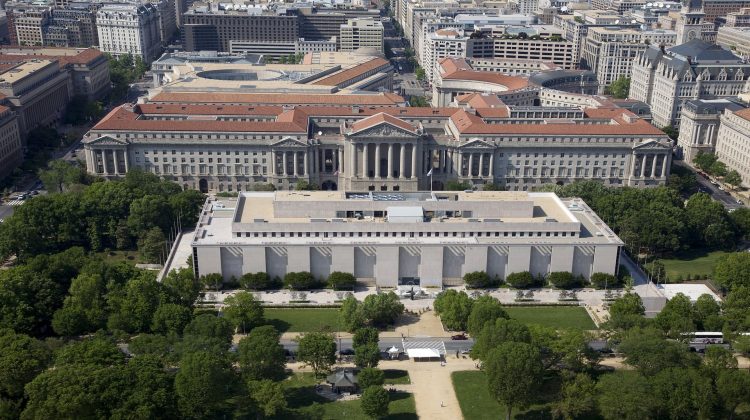 Colette Shade, writing at Current Affairs, thinks so.
Here is a taste of her piece:
The Smithsonian has long carried a special virtuous sheen in the American imagination. It feels like one of our country's few genuine projects for the common good. It was established out of the bequest of James Smithson, a wealthy British scientist who gave his estate to the young American nation in order to create an institution "for the increase and diffusion of knowledge." In 1846, it became a trust administered by a special Board of Regents to be approved by the United States Congress. No other museum in the country has such an arrangement. And because its buildings line the National Mall, and admission is free, it has been regarded as something like the American people's own special repository for knowledge. The Smithsonian helps define how America sees itself, and carries a weighty sense of dignity and neutrality.
It's strange, then, that in certain parts of the Smithsonian, you may feel rather as if you've walked into the middle of a corporate sales pitch. When I visited the Smithsonian American History museum in December, for example, a "Mars Chocolate Demonstration" entitled "From Bean To Bar" was set up in a vestibule between exhibits. A half dozen people stood at a long table, showing how different stages in chocolate production worked. I had assumed they were docents until I noticed that most wore shirts embroidered with the Mars logo.
The lead presenter passed around a silicone model of a cacao pod, describing the process of growing the trees, explaining the role of hot chocolate in the American revolution, and telling us that the Aztecs used to consume only the white pulp that grows around the beans in the cacao pods. He informed us that nobody knows how the Aztecs discovered that the beans themselves had value, but offered a theory that they left the discarded beans by the fire, where they burned fragrantly. Then he passed around a bowl of roasted cacao nibs.
Later, I asked him whether he was a historian.
"I make M&Ms for a living," he told me.
The demonstration was sponsored, I learned, by American Heritage Chocolate, a sub-brand of Mars that is sold exclusively at museums and historical sites. It is hard to critique a candy-making exhibit without seeming like a killjoy. But I don't think it's unreasonable to suggest that the Mars promotional demonstration has somewhat limited relevance to the core mission of Museum of American History, or that having chocolatiers speculate about Aztec history is possibly below the expected Smithsonian standard of rigor. Having a chocolate-making demonstration is certainly a crowd-pleaser, and we did get free hot chocolate samples. But one cannot escape the suspicion that Mars, Inc. is using the Smithsonian to advertise chocolate to kids.
Read the rest here.