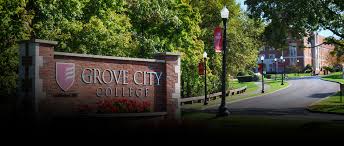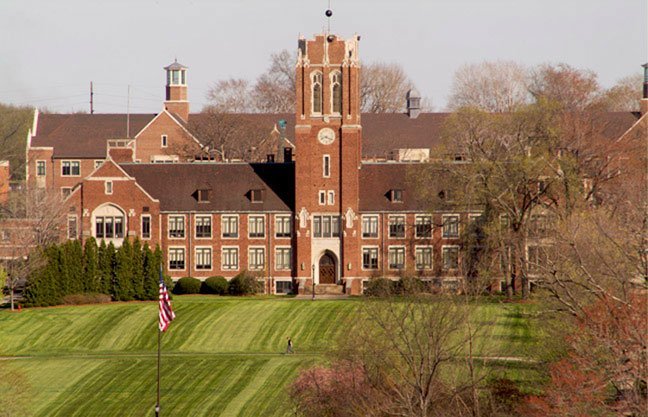 As I type this, Mike Pence is speaking to the 2017 graduates of Grove City College in Grove City, Pennsylvania.
I have also spoken on the Grove City campus. During my visit in 2012 I found the faculty and students to be very thoughtful and intellectually engaged.  It's a great school. Grove City prides itself as a Christian college and a conservative college.  But if student Molly Wicker is representative of the student body (and the faculty?), it appears that there are a lot of folks at Grove City who are not riding the Trump train.
Here is a taste of Wicker's New York Times op-ed about Pence's visit to campus today:
But the announcement that Mr. Pence would be commencement speaker this year drew considerable backlash. Alumni and students flooded administrators' inboxes with emails protesting the decision, and faculty members have called for boycotts. Many who oppose the decision say that hosting Mr. Pence will serve as an endorsement of the current president.
This is an interesting crossroads for the school. Grove City is proud of its image as a steadfastly conservative Christian oasis in the increasingly liberal landscape of higher education. On campus, conservative politics and conservative faith usually go hand in hand. Students study the politics of Ronald Reagan and the literature of C. S. Lewis as well as the Bible.
Most of us were raised in Protestant evangelical households, and more than 16 percent of the 2,500 students were home-schooled. Some students have had little exposure to popular culture or liberal politics. A few seem to see their conservative political affiliation as a ticket to eternal salvation.
But the 2017 election exposed a rift between ideological and political conservatism. Evangelical voters have long demanded that politicians exemplify Christian character and morality in the public sector. In Donald Trump, however, evangelicals were confronted with a candidate who pledged allegiance to conservative ideals, but embodied none of them.
Many of the issues evangelicals care about — marriage, abortion and religious liberty — are more dependent on a conservative Supreme Court than a conservative president. Divorced, disrespectful and domineering, Mr. Trump might not have been the first choice of many Christians, but he was certainly more likely than his Democratic opponent to advance cultural conservatism on the court.
Plenty of young evangelicals I know, however, were not persuaded by that argument. Claire Waugh, a senior from Woodbridge, Va., told me that she refused in November to have a Trump vote on her conscience, and that she hates to see the country being "led by a man who spews vitriol against anyone who is unlike him, a man who tries to invoke God's name when he is acting utterly ungodly."
And for many on campus, Mr. Pence's reputation for being a very faith-oriented politician does not make up for his being Mr. Trump's vice president. "It baffles me that a Christian institution, that supposedly values every human life and facilitates Christian education and beliefs, would allow someone as divisive as Mike Pence to come speak," said Megan Baak, 22, a senior from Lancaster, Pa. "In an age where hate, violence, divisiveness and partisanship are so prevalent, I am shocked that Grove City would bring one of the most controversial political figureheads to our campus for graduation."
Read the entire piece here.