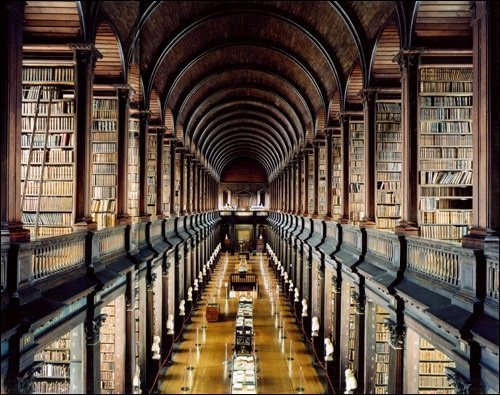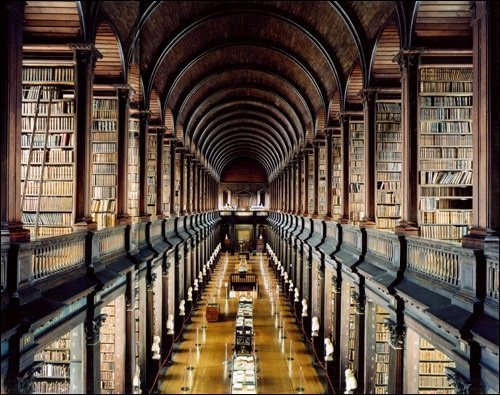 Turns out it was illegal.
Check out Jamie Somers's piece at The Atlantic on Google's failed attempt to scan every out of print book in the world.
Here is a taste:
Although academics and library enthusiasts like [Harvard historian Robert] Darnton were thrilled by the prospect of opening up out-of-print books, they saw the settlement as a kind of deal with the devil. Yes, it would create the greatest library there's ever been—but at the expense of creating perhaps the largest bookstore, too, run by what they saw as a powerful monopolist. In their view, there had to be a better way to unlock all those books. "Indeed, most elements of the GBS settlement would seem to be in the public interest, except for the fact that the settlement restricts the benefits of the deal to Google," the Berkeley law professor Pamela Samuelson wrote.
Certainly Google's competitors felt put out by the deal. Microsoft, predictably, argued that it would further cement Google's position as the world's dominant search engine, by making it the only one that could legally mine out-of-print books. By using those books in results for user's long-tail queries, Google would have an unfair advantage over competitors. Google's response to this objection was simply that anyone could scan books and show them in search results if they wanted—and that doing so was fair use. (Earlier this year, a Second Circuit court ruled finally that Google's scanning of books and display of snippets was, in fact, fair use.)
"There was this hypothesis that there was this huge competitive advantage," Clancy said to me, regarding Google's access to the books corpus. But he said that the data never ended up being a core part of any project at Google, simply because the amount of information on the web itself dwarfed anything available in books. "You don't need to go to a book to know when Woodrow Wilson was born," he said. The books data was helpful, and interesting for researchers, but "the degree to which the naysayers characterized this as being the strategic motivation for the whole project—that was malarkey."
Amazon, for its part, worried that the settlement allowed Google to set up a bookstore that no one else could. Anyone else who wanted to sell out-of-print books, they argued, would have to clear rights on a book-by-book basis, which was as good as impossible, whereas the class action agreement gave Google a license to all of the books at once.
Read the entire piece here.