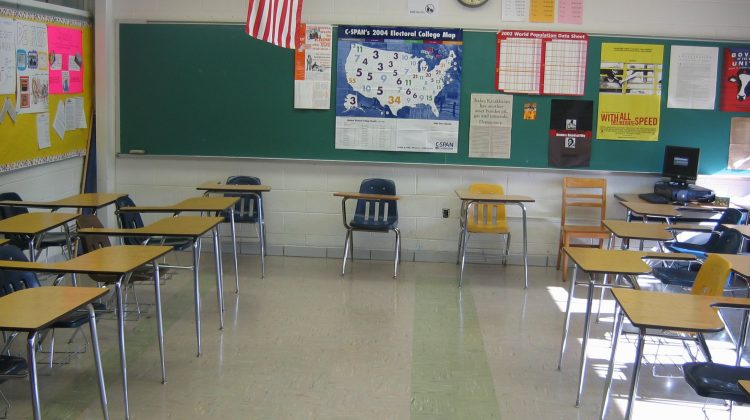 Last week I got a nice note from a former student. Let's call him Patrick.
Patrick is a recent college graduate and a relatively new history teacher. He wrote to tell me that his middle-school principal recently praised him for his good work in the classroom.  In the course of their conversation the principal said, "history is important, particularly now."
Patrick's principal is right. Good history is always important, but it is especially needed in times of great social and political change.  We are living in a day and age when historians and history teachers must serve as a "check" on presidential power.
Donald Trump gave history teachers a gift when he released his executive order banning immigration from 7 predominantly Muslim nations. When the 9th Circuit Court refused to overturn a federal judge's decision to stop this ban, classroom lessons on the separation of powers came took on new significance. The Executive Branch went too far and the Judicial Branch, at least for the moment, put a stop to it.  Chalk it up as a victory for the Constitution.  The facts of the textbook met the realities of current events.  This is every history teacher's dream.
The separation of powers is not the only way to keep the President of the United States in check.  A free press holds the government accountable to the people. Freedom of speech and the right to assemble, as we have seen in American cities every weekend since Trump took office, is a means of getting the President's attention and exercising dissent.
It is time that those of us who are called to teach and write about the American past must use our First Amendment rights to be part of the dissent.
Sometimes our public work as historians is as simple as correcting the historical record when it is being abused by those in power.
For example, earlier this month Kellyanne Conway, a senior official in the Trump White House, introduced us to something called the "Bowling Green Massacre."
I imagine that there were people who saw and heard Conway's conversation with television host Chris Matthews and believed her claim that two Iraqi refugees in 2011 led a "massacre" of Americans in the town of Bowling Green, Kentucky.  By claiming that such an event happened (it did not) and giving her fake story a historically-sounding name like the "Bowling Green Massacre," Conway was trying to instill fear in ordinary Americans.  It was a blatant attempt to fabricate history in order to justify her boss's immigration ban.  History teaches us that tyrants often manipulate the past to buttress their power.
Historians quickly debunked Conway's fake history, but the damage had already been done.  The day after the Conway's interview with Matthews I was speaking to a Trump voter who referenced the "Bowling Green Massacre" as a Muslim terrorist attack that could have been avoided if Trump's ban had been in place in 2011.  A poll by Public Polling Policy found that over half of Trump supporters still believe that the President's executive order is justified by the "Bowling Green Massacre."
Historians might also show that Americans have been banning immigrants based on country of origin or religious faith for a long time.
The Chinese Exclusion Act of 1882 and the Johnson-Reed Act of 1924 excluded people from coming to the United States on the basis of their race, ethnicity, or country of origin. The Johnson-Reed Act, which banned most immigration from Africa, Asia, and the Middle East, remained in place until 1965.
Historians must remind us, in this age of Donald Trump, that we as a nation have not always lived up to our highest ideals.  Their work can remind us that we have failed in the past and encourage us, perhaps this time around, to follow our better angels.
But most importantly, historians offer ways of thinking about the world that we desperately need right now.  History teachers challenge students to make evidence-based arguments. They spend time showing students how to write footnotes and cite sources correctly because they do not want them to speak or write in public without research to support their conclusions.  They counter "fake news" with facts.
In this regard they teach the nation's young people how not to be like Donald Trump.
History teachers challenge students to enter imaginatively into the thoughts and motivations of the people they encounter in the past.  They teach students to listen before judging and to empathize before criticizing.  They want students to consider the public statements of our leaders in context, and to call them out when they play fast and loose with the past for the purpose of political gain.
There is nothing in the U.S. Constitution about the role that historians and history teachers play in the checking of presidential power.  But we need them now–perhaps more than ever.