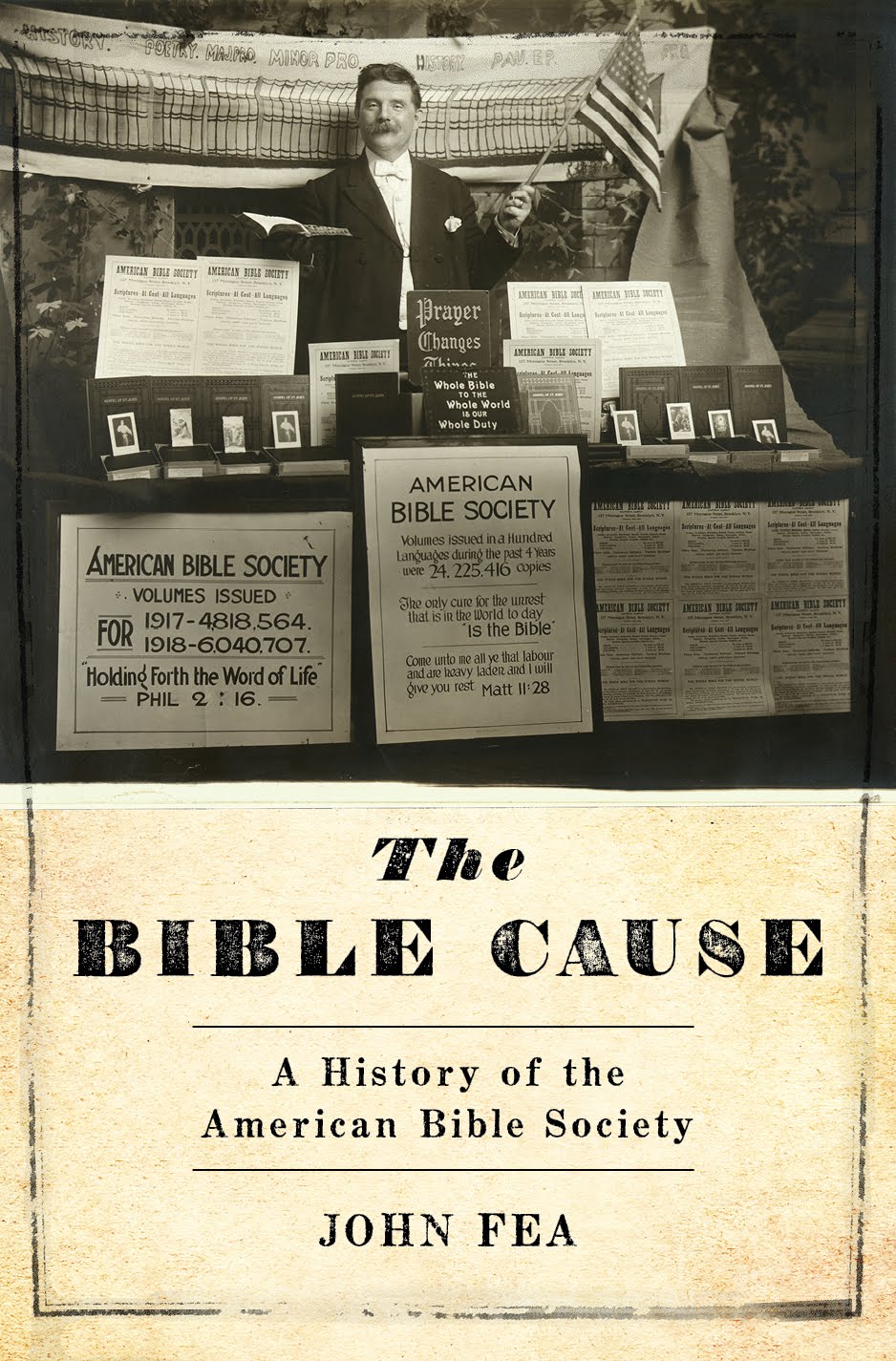 I recently did an interview on The Bible Cause: A History of the American Bible Society with Justin Taylor at the Gospel Coalition.  Here is a taste:
I suspect many readers don't know that there is such a thing as the American Bible Society. Can you give us a thumbnail sketch of the organization's history: when was it started, what does it do, and does it still exist today?

Last summer it moved its headquarters to Philadelphia's Independence Square just in time to celebrate its 200th anniversary in May 2016.  Today it is a Christian ministry focused less on publishing and translating and more on what the leaders of the ABS describe as "scripture engagement"—teaching people who to use the Bible in their everyday lives.The American Bible Society (ABS) was founded in 1816 for the purpose of publishing, translating, and selling Bibles, "without note or comment," in the United States and, eventually, around the world.  Until 2015, the ABS was located in New York City.
Can you put the founding of the ABS in context for us, especially in relationship to other Christian benevolent societies founded after the Revolution and before the Civil War?  
The ABS was founded by evangelical Christians, many of whom were Federalists and former Federalists. They wanted to distribute the Bible as a way of spreading the good news of the Gospel and strengthening the Christian character of the American republic. Many of these founders, including Elias Boudinot, the first President of the ABS, were concerned about moral decline in the United States.
The ABS emerged out of the evangelical revival described by historians as the "Second Great Awakening."  It was one of several benevolent societies born during the revival.  Some of these societies included the American Sunday School Union, the American Temperance Union, and the American Anti-Slavery Society.
Read the entire interview here.