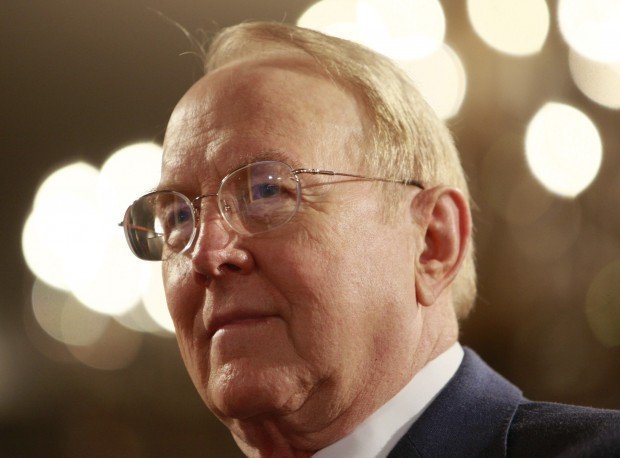 Some of you may have heard this news.
One of the elder-statesman of the Christian Right has made his endorsement.  James Dobson, the former leader of Focus on the Family, has endorsed Ted Cruz for the 2016 Republican presidential nomination.
Dobson became an evangelical celebrity by offering parenting and marriage advice to evangelicals, but sometime during the 1990s he turned toward politics and began endorsing candidates.
Over the years Dobson has endorsed George W. Bush (2000, 2004), Mike Huckabee (2008 primaries), John McCain and Sarah Palin (2008 general election), and Rick Santorum (2012 primaries).  It is not clear whether he gave an official endorsement to Mitt Romney in 2012 after Santorum bowed out. (Perhaps someone could clarify this for me).
Historians will also view him as one of the first evangelical leaders to encourage single-issue voting based on moral issues, particularly a candidate's view on abortion.  I think it is fair to say that he had more influence than any other member of the so-called Christian Right, including Jerry Falwell and Pat Robertson.  We need a critical biography of him.
Dobson believes that Ted Cruz is the strongest candidate on matters of religious liberty, traditional marriage, and abortion.
There was a time when Dobson's endorsement meant something.  Some baby-boomer evangelicals will take his endorsement of Cruz seriously, but most millennial evangelicals have never heard of him.